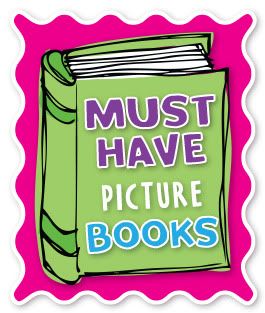 I love picture books so who could resist this linky party! It's so hard to even begin to choose favorites but just for fun I'm going to share a few that I find I constantly come back to for one reason or another while teaching.
1.
Wilfrid Gordon McDonald Partridge
by Mem Fox
Julie Vivas is probably right up there on my list of favorite illustrators which means this book already has something going for it. But I also love the relationship Wilfrid has with his elderly neighbors and the kindness he shows to them. It's such a great book for discussing memories too.
This is another book in which I love the illustrations. I come back to this one whenever we talk about rhyming words because there's lots of fun to be had here.
Let's just say this one makes the list because where I teach in West Africa we can all identify with it!
This one makes the list because it's written by a British author and I'm not sure how much exposure others might have to her writing but she really is quite a clever storyteller. Rabbit checks out a non-fiction book about wolves and becomes so engrossed in reading up on their characteristics that he fails to notice that he has placed himself in harm's way. Like I said, "Clever Storytelling." Definitely worth checking out!
Who can resist the illustrations or the tale of the tricky little protagonist contained in this picture book?
Well that doesn't even begin to scratch the surface of my favorite picture books! So I'm wondering for all my non-teaching readers what was or is your favorite picture book?